In November 2013 one of my Norwegian friend sent me a message: "Victoria, Ryan would like to know if he and his girlfriend could get involved with the orphanage for charity…"
During the 18-25 of December Ryan Pemble and his fiancée Helene Sandberg arrived in Moldova and this was the beginning of a wonderful collaboration but also a good friendship. They were great with the children in the orphanages, they also visited poor families around Christmas to deliver food packages and lots of presents for the children. Kids absolutely loved their company. A child from the village we visited said "When I look at Helene I want to smile as she smiles a lot. Also, I want to be a photographer like her". It's so important when volunteers can help our children dream big!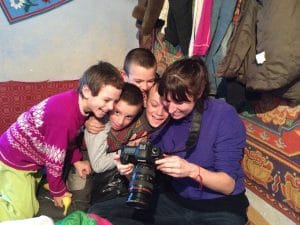 I found out later that Ryan is a successful Polo Player in the UK, and I have great respect for him and his profession, which involves lots of hard work and dedication. Well done Ryan!
Find out more: http://ryanpemblepolo.com/about-us/
While in Moldova, he gave us lots of priceless advices and opened up new perspectives we never even thought about before. It was so inspiring to see how much he cares about people's lives and how easy is to give unconditional love to people in need. That year we had a child with severe health problems, and he fought for her health more than anyone else, until we solved the problem! Now she is able to walk! Thank you for that!
Of course, the most appreciated was their time that they've shared with the children in the orphanages. They spread lots of love and individual care with each one of them.
While they were in Moldova, we had lots of conversations about future and how to help more disadvantaged children and their families. I knew they really wanted to support the children, but we didn't think it would happen so soon.
In February while he was in St. Moritz, he won a week's stay in the luxurious Raffles Hotel in Paris valued at nearly 100,000 pounds but he chose to auction the prize to raise money for The Moldova Project (TMP). The auction raised 23,000 pounds which he donated right away to TMP. I remember when he texted me to say the good news: "You better call me as soon as possible, I have the best news you heard for a long time." And yes, it was the best news, as we knew it was going to change lots of people's lives.
Later they surprised us again with their generosity and unique approach to inspire people.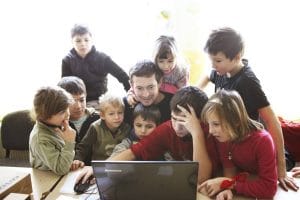 In July 2014 they had their wedding in Denmark which I was lucky to attend. It was a wonderful opportunity for me to experience Danish culture and a traditional Danish wedding. Helene and Ryan looked fantastic and very happy, which made the day very special. There were lots of interesting and kind people, who made me feel very welcome. Later I found out that the grooms decided instead of getting wedding presents to ask everyone to donate for the charity – a very generous gift. A night before the wedding, Ryan and Helene's friends generously donated the cost of their food to our charity when they were given a free meal. Not many people would be generous enough to think of using their wedding to raise money for less fortunate people, which is a very inspiring gift and I'll personally never forget about this gesture!
Thank you, Ryan and Helene, for your unconditional love and care. You two are a great example and inspiration for everyone, first of all for myself. It is a blessing for me to know you and have you in my life!