I was lucky to host Alex in my house for the first time in 2012, when he first came to volunteer in an orphanage, and since then every summer and winter he comes back for the projects. He does this simply to give his time, smiles and a fun time to the kids. It's been a fun journey so far and I could not ask for someone more thoughtful about the kids and their needs. He puts so much dedication and love into every single project he's part of, starting from fundraising for the project to actually organizing activities and taking care of little presents for everyone involved, including other volunteers.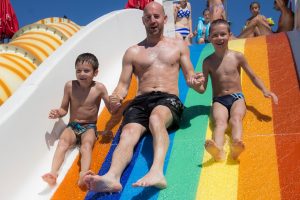 It amazes me how a person who never heard about Moldova before can become such a strong supporter and a truly friend of it. We went through rough times, lots of hard situations, such as when we had no money to keep going with certain projects. However, the simple fact that he was always there ready to step up and do his best to make those little faces shine with happiness shows how amazing he is as a person!
I love those kids more than anything, trying to spoil them and make sure that they've got everything they need for a better life. And other volunteers feel the same. And even so, when they see Alex they get super excited and their faces light up immediately like they just saw Santa! The other volunteers and I always think, what the hell does he do to those kids that means that they love him more than anyone else? But it's so fascinating to see this connection between him and the kids and how much a person can love those kids as a volunteer, for years now! And not just the kids but also their parents!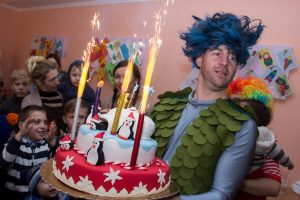 Alex, what you do for Moldova and our kids is so inspiring and thoughtful, and a great example for other people to start supporting each other. I don't know your personal motivation and what makes you such a nice person but you should share about it more with other people, so everyone can learn more about volunteering and dedication, and follow your example!
I know you could've used your time, energy and money to go on great holidays, but you keep coming back to support us and make a difference! This tells a lot about your personality!
If life would be like a boomerang and you would get all of your kindness in return, you would have the greatest life, because what you do for people in need is unbelievably kind. If there would be more people like you, what great lives we would all have! Please keep up the great work!
PS. Sorry about the red toes nails and other nasty things I've done to you and all the other nasty things I'm sure I will do in future… See you soon… 🙂