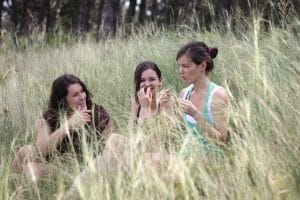 I'm looking through the window in Portland… It's raining outside… Being so far away from home and "real life" brings on lots of thoughts and makes you miss lots of people that are very important… This incredibly pretty rain makes me think about 2 inspirational girls that I'm privileged to call my friends, more than that – my "little sisters" that I love very much – Harriet Smith and Tasha Kimber. It's impossible for me to think about them separately as they have so many things in common, and the more I get to know them, the most inspiring becomes their unconditional love and kindness for suffering people of Moldova.
Harriet has been to Moldova every year since summer 2008 (often twice a year) and Tasha since summer 2012. They are both from the UK, and they have lots of choices about what to do with their free time and money, as millions of other people around the world do. They could go to the Maldives or Disney World, they could go rescuing animals or helping kids in Africa… But they choose to come and volunteer in Moldova, every single year. And Moldova is not even an exciting tourist destination! What keeps them motivated to come back and what do they feel about being in Moldova…? I've heard them saying many times that Moldova is their second home… As a Moldavian it's difficult to imagine how Moldova would become "home" for a British person… 😀
Every time I meet them at the airport, we all have big smiles on our faces like this is the best moment ever and every time they leave there are big tears rolling down our cheeks. It's sweet and silly in the same time. I guess it doesn't really matter where you were born or where you live, at the end of the day, it's all about people…
There are lots of situations and reasons why people become friends and feel like they are 'in the same boat'. Volunteering…. Through the years I have realized that volunteering brings people like us into our lives, people with similar values… And when I look at these 2 young ladies it makes me feel like I'm looking into a mirror… Scary!!!
Volunteering to help people in need isn't easy, anywhere in the world. It might feel strange and unreal but sometimes it also makes you feel frustrated or unappreciated. This is what's special about volunteers; that they keep doing it, despite how they are feeling personally, as they know they are making other people happy!
Tash and Harriet, I'm so very privileged and lucky to have you in my life! There is no day in my life that I would not think about you guys, and send you my love. Thanks for being so devoted to our projects and helping keep them going! But first of all, thanks for being my friends, for inspiring me and other Moldovans to become better! Thanks for helping us make this world a better place for all of us!
Love you millions!